Barnett's Laptop Hoops Floor Stand with Magnetic Lap Frame

This is our new 2012 floor stand. 

Adjustable Height - The floor stand has an adjustable height bar. The top frame will extend up to 38 inches. Find the ideal height for sitting in your favorite chair and set the height with one Easy Turn Knob and bolt. 

Tilts & Spins - It has the same features as our other models that tilt and spin. One oversized knob adjusts the angle of the frame and a lazy susan spinner controls the rotation. 

Removeable - The top lap frame is removeable since we have installed a magnetic plate that attaches to the lazy susan spinner. 

Interchangeable - The frame is interchangeable with any other size Original Design, Vented or Rug Hooking frames that we sell. Pop off the top frame and pop on another size. (Other sizes sold seperately.) 

NO TOOLS REQUIRED - The entire frame can be assembled or break down easily. In addition, it can fold up to a low profile for easy storage. Note the new design as seen here is much easier to assemble and break down.  See our blog link below to view assembly instructions.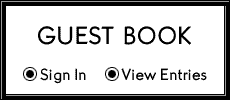 Harry, 

I have never seen such workmanship. It is absolutely beautiful, you are truly an artist. Christmas has come early to our household. Thank you again for the delivery - much appreciated.

Jane